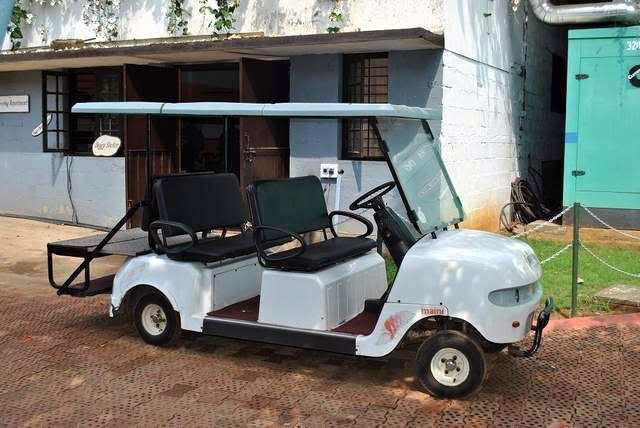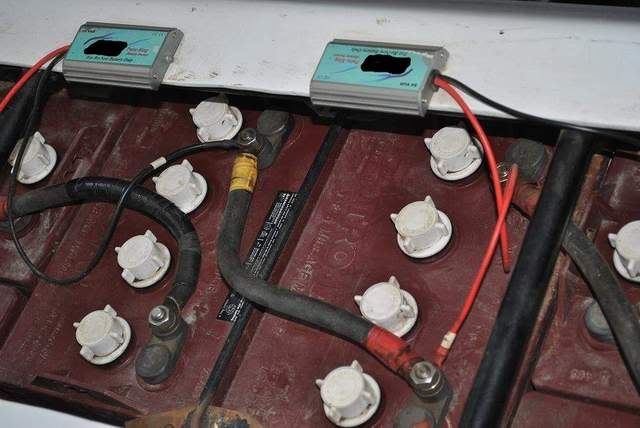 Battery Boosters connected to Electric Buggy. It works on 48V DC. Batteries are rated at 150AH
A resort company had 6 Electric Buggies which has a carrying capacity of 9 people with luggage.
The batteries used were Trojan
Trojan Battery Company
- imported from US & quite expensive. They failed within less than an years time with bloated containers. Replacing batteries were becoming an expensive proposal, each set cost upwards of Rs: 70,000/-
With the Electric Buggy manufacturer reluctant to solve the problem blaming Battery maintenance, an investigation was started into the issue.
The problem was narrowed down to the external 48V DC Charger supplied. It was over-charging the batteries with higher voltage (72v) leading to its premature failure.
Had it removed & replaced with custom-made external chargers having voltage & current control combined with Battery boosters attached to the batteries. This has enhanced the Battery life to more than 2 years & still going on.
After many complaints regarding Battery failure, the Electric Buggy manufacturer has been supplying new compact replacement external 48v chargers with voltage & current control.
The batteries from last year have been reproduced locally by Exide for almost half the cost.