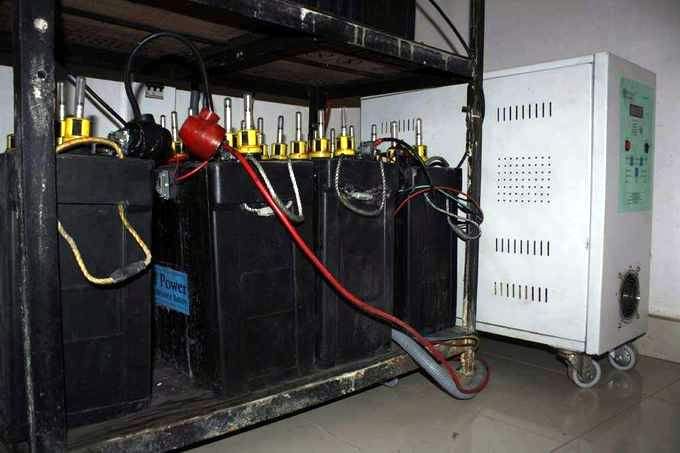 Battery Boosters connected to 72V DC Bus 5KVA online UPS. Batteries are rated 12v 100Ah.
These batteries which were working for 1 year from 2008 had the problem of too much acidic fumes/odour. 2 batteries of the set had failed over that time.
When the battery pulsers were connected immediately the LEDs turned RED indicating overcharging. The UPS manufacturer was contacted & the charging voltage reduced. Now for the past 2 years there has been no battery issue. The odour in the room is very minimal.